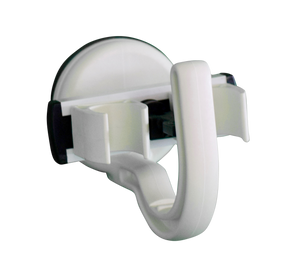 Dual Speargun Holder
The Dual Speargun Holder from Max Holding Systems is a NO hassle, NO headache Dual Speargun Holder.  
Takes seconds to put up and take down with NO damage.  
Works with many spearguns, locking them safely in place.
To mount the Speargun Holder you only need a 5 inch area and when you are done take it with you by flipping one latch.  
Handle gives you a place to hang your mask and or fins. If you spearfish, this is a MUST have!!!
---